Earlier this year the Time out media group announced the opening of a new Time Out Market Osaka. The new market will be opened in the Umekita area by Osaka Station in 2025.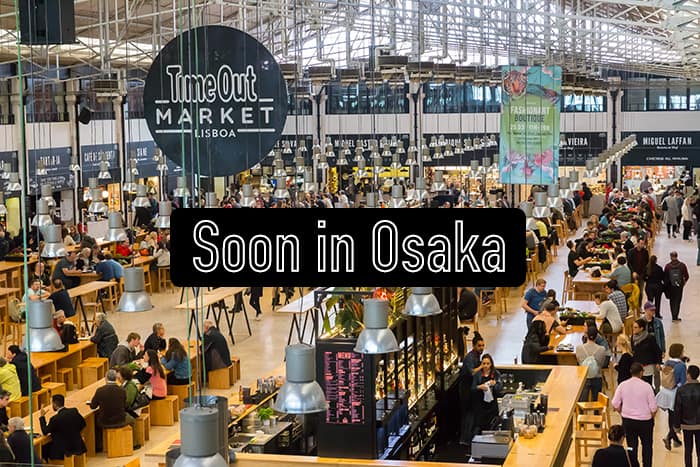 Time Out is a global magazine, famous for its local city guides, that opened its first Time Out Market in Lisbon in 2014. This was the world's first food and culture market to be supervised by a team of media editors. The Lisbon market proved popular and was followed by more Time Out Markets in Miami, New York, Chicago, Boston and Montreal in 2019 and Dubai in 2021. The Osaka market will be the first Time Out Market in Asia.
The location of the new market is ideal being located by a major transportation hub that includes Osaka Station and six other railway and subway stations. Umekita, the site of the new market, is currently undergoing large-scale redevelopment which includes residential and office buildings, shopping and dining facilities, hotels, and an urban park. A new underground station, Umekita (Osaka) Station is also scheduled to be opened there in spring 2023. The new station will serve the Limited Express Haruka which goes to Kansai International Airport.
In their markets Time Out aim to gather the best culinary and cultural experiences of each city under one roof. This market will cover over 2,800 square meters and include 15 eateries and two bars. Osaka is famous for its love of good food — a famous local expression is kuidaore or "eat till you drop" — and its specialty dishes such as takoyaki, kushikatsu, okonomiyaki are sure to be featured in the new market.
The opening of the new Time Out Market Osaka is timed to precede the six-month World Expo that will be held in Osaka in 2025. Other Time Out Markets are also slated to open in Porto, Abu Dhabi, Prague, and London.
Article by Michael Lambe. Photo by Marco Verch. All rights reserved.