On August 22nd JR Shikoku published their annual white paper on lost property. This report constitutes a tally of every single forgotten item on JR Shikoku property from April of 2015 to the end of March this year.

Though a lost property report from Japan's southern island of Shikoku may seem like a provincial subject to some, having analyzed the sometimes surprising data we believe it holds invaluable lessons for travelers in Japan (as well as some general life lessons and hope for humanity). And let's not forget that JR Shikoku is no small enterprise. The company operates a railway system of 855.2 km, with 259 stations (including 2 temporary stations), and runs roughly 1,006 passenger trains a day. That's a great big area in which to lose your stuff!
So, just how much stuff gets lost?
For the last three consecutive years JR Shikoku has seen ever increasing record breaking amounts of forgotten objects piling up in its lost property offices. In the 12 month period covered by the recent report exactly 34,305 mislaid items were recovered by JR Shikoku. This amounts to roughly 94 items lost every day. However, it is not only things that get left behind, but money too! In the same period, forgotten cash totaling 25,525,693 yen was found on JR Shikoku property, which means passengers were losing roughly 64,742 yen each day!
The Lost Property Top 3!
Any guesses as to the most common items lost in transit? Surprisingly the ubiquitous cell phone didn't make the Top 3 rankings this year. It came in close though, at number #4 with a mere 2,300 misplaced mobiles.
At number #3 in this year's Top 3 list of forgotten things is "books and stationery". 3,700 literary items were lost over the year constituting 10.6% of all items recovered. That's a whole lot of unwritten letters and unresolved plots.
At number #2 on the list is "personal accessories" – which basically means jewelry. 4,609 earrings, necklaces, bracelets and the like (or 13.2% of the total) were left behind to the eternal chagrin of their owners.
Coming in bold though, at number #1 is the king of lost objects – the umbrella. A total of 8069 umbrellas were left behind, that is 23.2% of all forgotten items.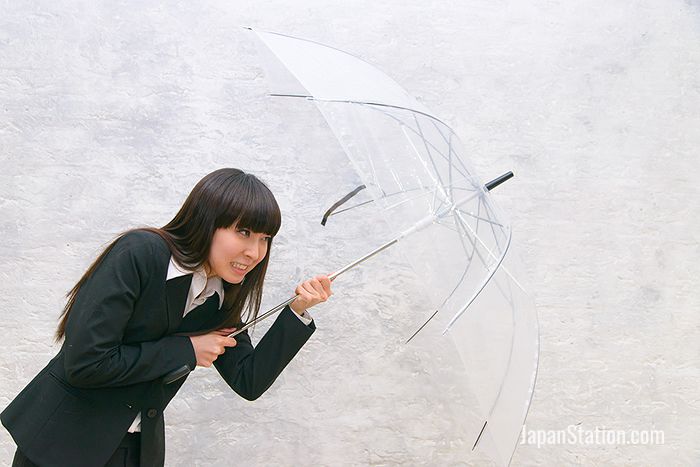 Some Trivia
The largest single amount of money discovered on one occasion this year was 118,000 yen. That may seem like a lot, but the previous year's record was 365,000 yen. Ouch.
23,511 items were found on trains. That is 68.5% of all the lost property. However, 9,286 items (27.1%) were left on station premises.
Whether because of the heat or humidity we cannot say, but the rate of forgetfulness is at its highest in August. In August 2015, 3,130 items were forgotten including 743 umbrellas, and 2,769,447 yen in cash.
Unexpected Items
Among the more unusual objects left behind in the report are:
Udon noodles
A Wii game console
An admission ticket for an exam
Hone-tsuki-tori style chicken legs (a local delicacy in Shikoku's Kagawa Prefecture but whether they were grilled or raw it doesn't say)
False teeth
Shikoku is of course famous for its 88 temple "Henro" pilgrimage circuit and also on the list this year was a pilgrim's traditional kesa stole. Pilgrim's staffs have been found for the last three consecutive years too, which begs a question: shouldn't the pilgrims be walking?
Mind-boggling items that have been found in previous years include: a bowling ball, a watermelon, a watering can, carp streamers, x-ray photographs, a violin, and rather worryingly – a naginata style halberd.
The Good News
By this time you may be wondering how much property gets returned. Well, in this year's report, of the 34,305 lost items, 10,145 items (a return rate of 29.6%) were returned to their rightful owners. And of the 25,525,693 yen in cash that was turned in by honest citizens, a grand total of 20,185,909 items (a return rate of 79.1%) was reimbursed.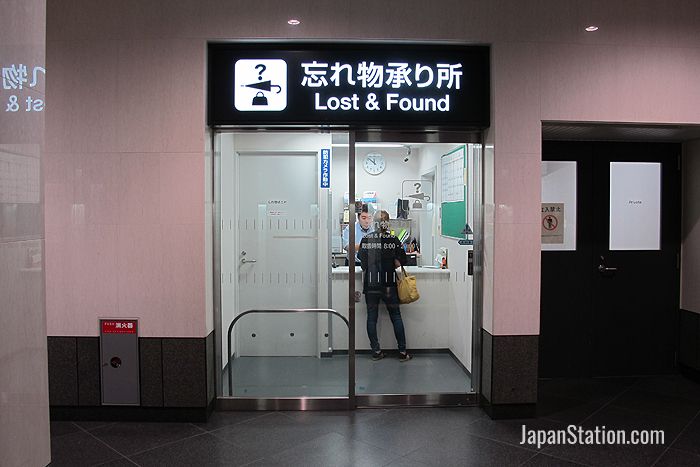 Clearly there are some lessons to be learned here. Obviously, absent mindedness is a common affliction, and so there's really nothing to be ashamed about the countless times you have left your umbrella on the train. Furthermore, an awful lot of items that are handed in remain unclaimed. However, the fact is if you do lose something in transit, there is a very good chance that it can be recovered. Even if you have dropped your life savings – do not give up hope! Japanese people are renowned for their honesty, and as we can see the return rate for money is extremely high.
How to Get Your Stuff Back
JR Shikoku offers the following advice:
Even if your property isn't found immediately, many items are discovered the following day, so it's a good idea to make inquiries one more time.
If some time has passed before you realize you have lost something, make your inquiries at the last station on your train's route. Very often items are returned more quickly this way.
JR Railways nationwide operate the same lost property system so this is good advice wherever you may travel in Japan. And remember, if you lose something on JR Railways, though there is no guarantee, there is a very high likelihood that you could get it back.
Source: JR Shikoku News.
Article by Michael Lambe. All rights reserved.